Independent OT Assessments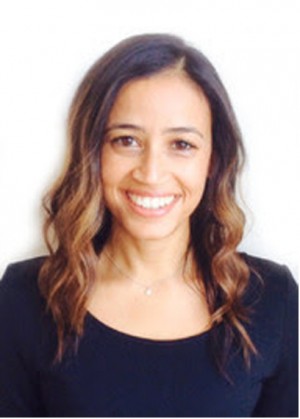 Better Mobility are pleased to be working with independent OT, Natasha Taper. Although our team is highly skilled themselves in the field of mobility equipment, and assistive technology, we may ask Natasha to accompany us for highly complex assessments, and/or those where we feel that the expertise of an independent Occupational Therapist would be beneficial to help our customers achieve their desired outcome.
Sometimes individuals wish to also have an independent assessment, which covers more than just their mobility needs, and having Natasha work with us provides our customers with even more choice. For self-funding individuals, a general assessment and basic report starts from £400 inclusive.
Natasha is also available to provide full assessments and reports for case managers in medico-legal cases or in any other case where such a report might be requested. Medico-legal assessments and corresponding full reports start from £600 inclusive.
Please contact us to discuss your needs, and we will be happy to advise the best course of action for your particular circumstances.
Natasha Taper is an Independent Occupational Therapist who specialises in neurological rehabilitation and neurological conditions. Natasha obtained a degree in Occupational Therapy at the University of Stellenbosch, South Africa, in 2000. She started her career in the United Kingdom as a locum occupational therapist working in a wide spectrum of clinical areas: stroke (acute and rehabilitation), medical, rapid assessment and discharge service, neurology, neuro-rehabilitation, community, surgical, orthopaedics (trauma and elective) and elderly care.
Taking on a permanent position at King's College hospital in 2004 to complete a neurology rotation, Natasha started to specialise in Occupational Therapy for clients with neurological diagnoses. She has been practicing in the National Health Service (NHS), private hospital and community settings for 14 years, predominantly with the neurologically impaired clientele.
During her years of extensive clinical experience, Natasha has attended many courses, training events and conferences to maintain her level of expertise and adhere to the standards and code of conduct from her professional bodies.
Natasha's most recent hospital based position was at the Wellington Hospital, a private neuro-rehabilitation unit in London, where she worked as the Clinical Lead Occupational Therapist. The Wellington Hospital is the largest independent hospital in the UK and treats both international and local patients with complex disabilities.
One area of clinical expertise is in the assessment and provision of posture and seating systems. Natasha is able to complete comprehensive posture and seating assessments, complex in nature, followed by detailed recommendations for provision of seating/mobility systems as well as advice and input during the set up phase. During a joint assessment with the mobility specialists at Better Mobility, a mutually agreed wheelchair plan is devised, addressing the client's postural as well as functional mobility needs. Routinely a follow-up visit will be completed during which the wheelchair is adjusted and customised to meet the individual client's needs.
Natasha holds full professional membership with the British Association of Occupational Therapists and is registered with the Health and Care Professions Council. She is also a member of the College of OT Specialists sections: Neurological Practice and Independent Practice.
Natasha Taper BOcc Ther, MResCP
Neuro Occupational Therapist
Professional Membership: HCPC, BAOT, COTSS-NP, COTSS-IP
Information Commissioner's Office Registered: ZA107504
BUPA Recognised Provider
Please contact us today to speak with one of our advisors who will be happy to help.
---