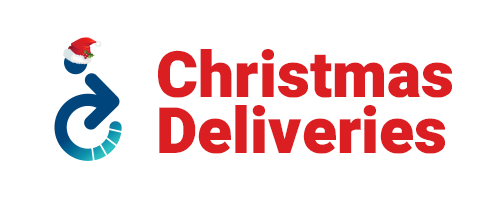 Our office will be closed from 23rd December and will reopen on 4th January.
Show more...
Show less...
Prices from:
£10,295.00 exVAT
£12,354.00 incVAT
Product code: trekGTE
Delivery time:
Currently 10-12 Weeks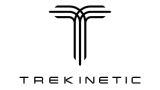 Tel: 0808 2959 909
Email: sales@bettermobility.co.uk
Promoting independence, capability and comfort
Description
An innovative new approach to off-road design, the Trekinetic GTE is an adaptable and empowering power wheelchair with a host of clever and useful features designed to promote exploration and encourage independence. A lightweight molded carbon fibre seat shell, tool-less adjustable wheel camber, dynamic braking and a stable three-wheel design are among the unique benefits of the GTE.
The GTE's powered wheel hubs provide up to 6 km/h (3.7 mph) of on or off-road performance and a simple switch allows the motors to be disconnected so that the GTE can be used as a manual chair. The GTE's control joystick features 5 speed settings as well as a USB charging port.
Built in shock-absorption and seat recline help to manage pressure and ensure a smooth ride, even on very bumpy ground. The dynamic braking system allows the user to stop, slow or even turn the chair without touching the wheels. A clever 'Varicam' axle provides wheel camber adjustment without the need for tools, meaning the GTE can be set to a wide stance for outdoor adventuring, then set to a more compact and upright wheel position for indoor use.
By putting the drive wheels at the front, the GTE can make easy work of even the roughest terrain, while a large and capable rear castor provides plenty of stability and completely removes the risk of tipping.
For transport the GTE can be folded down into a package only slightly larger than the main seat shell.
Want to meet your dream chair? Click 'Enquire Now' above for a specialist fitting or for more information.
- Innovative, cutting edge and liberating design
- Advanced off-road credentials
- Customisable colours and easy to transport
Specification
* All size measurements in centimetres (cm)

Seat Width: 40 / 48
Camber: 0° to 16°, adjustable
Speed: 6 km/h (3.7 mph)
Battery Size: 6.7Ah / 11.8Ah
Turning Radius: 100
Maximum User Weight: 114 kg
Total Length: 114
Total Width: Seat Width + 31 to 46 cm (Adjustable Camber Setting Dependent)
Total Weight: 34kg approx
Weight without Rear Wheels: 18kg approx
Documentation
---
VAT Exemption may be claimed for this item*.
For products that can be purchased online, simply add the product to your shopping basket and claim exemption when you review your basket, before you check out. Or, for products that cannot be purchased online, claim when specifying your requirements.
(*subject to status)