Search Results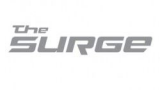 Your "" search for "
" by
Surge
produced
0
product results
Sorry your "" search for " " by Surge produced 0 product results
Review the search settings below and try again.
The products listed in search results may vary according to the product type selected in the drop-down above.
If you are having difficulty finding the product(s) of interest please contact us.