Prices from:
£3,413.00 exVAT
£4,095.60 incVAT
Product code: pantherau3light
Get it by 19th Jun
(Estimated)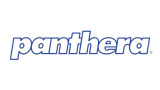 Tel: 0808 2959 909
Email: sales@bettermobility.co.uk
Designed for the experienced active user
Description
The Panthera U3 Light is a super lightweight rigid-framed chair designed for the experienced active user who can handle a "tippy" wheelchair without an anti-tip device. It has been designed so that it can be easily lifted in and out of cars by the user. In its standard configuration, the U3 Light features a rigid carbon fibre rear axle, lightweight rear wheels, aluminium footrest and an under seat bag.
Available in two versions, the U3 Light features normal balance while on the U3 Light/L the rear axle is moved forward an additional 2.2cm giving it a more "tippy" balance.
The U3 Light frame is available in black or white as standard. Additional optional colours are available.
- Highly adjustable, can be customised for the individual
- Minimal, sleek design
- Clever features and elegant design decisions
Specification
* All size measurements in centimetres (cm)

Seat Width: 33 / 36 / 39 / 42 / 45
Seat Depth: 35 to 46

Seat Height:
47 (Front)
43 (Rear)

Backrest Height: 25 / 30 / 35
Backrest Angle: -4.5° to 11.5°
Front Frame Angle: 100°
Footplate Distance: 36 to 46 (in increments of 2)
Maximum User Weight: 100 kg
Total Length: 82.5
Total Width: Seat Width + 7 cm
Total Weight: 6.2 kg approx
Weight without Rear Wheels: 3.9 kg approx
Documentation
---
You may not have to pay VAT on this item (*Subject to status)
Simply add the product to your shopping basket and fill out the zero-rated VAT form when you checkout. If you require any assistance please give us a call on 0808 2959 909.