Prices from:
£4,441.00 exVAT
£5,329.20 incVAT
Product code: invasmoovone
Approximate Delivery Date
26th Aug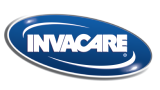 Tel: 0808 2959 909
Email: sales@bettermobility.co.uk
Configure






Price including selected options: £4,441.00 exVAT (£5,329.20 incVAT).
* Please note that all online orders will be carefully checked for compatibility. You will be notified should any action be required.
Power and convenience with clever app-control
Description
The Invacare Alber SMOOV One provides an impressive level of power and performance, is quick and easy to attach to a manual wheelchair and has a top speed of 10km/h. The SMOOV One can maintain a constant speed and is operated by a Bluetooth hand control unit that conveniently attaches to the chair.
SMOOV One has a range of up to 20km, weighs just 7.2kg and features a handy USB-C socket for charging, making it ideal for active individuals who are always on the go. It offers convenient hands-free, dynamic driving with its flexible 360° swivel drive wheel providing extra power when required. The unit is easy to use, and can be quickly docked or undocked.
Ideal for rigid or folding wheelchairs, the SMOOVE One will travel over most surfaces even maintaining a constant speed on slopes with up to 16% gradient. Ideal for those who suffer with fatigue or hand cramps on longer journeys.
Designed and manufactured in Germany by market-leading power add on brand Alber, the new SMOOV one is easy to transport with its integrated carry handle making it the perfect travel companion and ideal for everyday use.
The SMOOV One is safe for Air Transportation according to IATA
Specification
* All size measurements in centimetres (cm)
Maximum User Weight: 140kg
Permissible Total Weight: 170kg
Max. Range: 20km
Battery Size: 6.2Ah
Total Weight: 7.2kg
Documentation
---
You may not have to pay VAT on this item (*Subject to status)
Simply add the product to your shopping basket and fill out the zero-rated VAT form when you checkout. If you require any assistance please give us a call on 0808 2959 909.