Turning Radius
42 to 81.5 cm
DietzPower Sango Advanced Junior
Prices from:
£5,995.00 exVAT
£7,194.00 incVAT
Product code: dietzsangojunior
Get it by 19th Jun
(Estimated)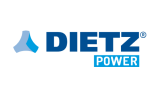 Tel: 0808 2959 909
Email: sales@bettermobility.co.uk
Description
The DietzPower Sango Junior is based on the high performance Sango Advanced and is configured with a Sego Junior seat system, making it suitable for children, teenagers or people with a small frame. Capable on-road and off, the Sango Junior is available in front, mid or rear wheel drive. The Sango Junior is also available in a 'Slimline' version for a total width of only 53cm - available for RWD and MWD (5 wheels) only.
With high torque motors and 60Ah batteries as standard, the Sango can provide speeds of up to 6 km/h and tackles thresholds and inclines with ease. An optional upgrade (for FWD version only) can see that top speed rise to 12.5 km/h. Full suspension and the option of 12inch, 14inch or 16inch drive wheels make the Sango proficient on rough terrain.
The Sego seating system features an array of customisable options including contoured back cushions and even thigh support. Powered seat lift, tilt and backrest recline are all optionally available. Powered articulating leg rests are also available.
The Sango Advanced Junior is available in a 'Slimline' version for a total width of only 53cm.
An optional 'Catapult' seat lift function assists the user in standing up or sitting down into the chair.
The Sango Junior features R-Net controls as standard, allowing it to be linked with and controlled by Android or iOS devices.
The Sango Junior features a maximum user weight of 75kg. The standard Sango Advanced features a maximum user weight of 160kg or for a heavy duty version for users weighing up to 250kg, see the Sango XXL.
Specification
* All size measurements in centimetres (cm)
Seat Width:
32 / 37
Seat Depth:
30 / 35 / 40
Seat Height (14inch Wheels, Without Seat Cushion):
39 / 41 / 42 / 43 / 44 / 45 / 46 / 47 / 48 / 50
Backrest Height:
30 / 35 / 40
Backrest Recline:
30° (Powered) (Optional)
45° (Powered) (Optional)
Seat Lift Height: 30 (Powered) (Optional)
Seat Tilt:
45° (Powered) (Optional)
52° (Powered) (Optional)
Armrest Height:
34 (Standard)
30 (Optional)
Front Frame Angle: 6° to 70° (Powered) (Optional)
Speed:
6km/h (3.7 mph) (Standard)
10 / 12.5 km/h (6.2 / 7.8 mph) (Optional)
Battery Size:
60Ah (Standard)
78Ah (Optional)
Max. Range: 30km
Turning Radius:
62 (FWD)
81.5 (RWD)
42 (MWD)
Max. Kurb Climb: 5
Electronics: R-Net (Standard)
Total Length:
98 (RWD)
98.5 (FWD)
107 (MWD)
Total Width: 61.5 to 70
Total Weight: 148.5kg
Maximum User Weight: 65kg
Warranty: 2 years frame, 1 year parts and electronics
Documentation
Video
---
You may not have to pay VAT on this item (*Subject to status)
Simply add the product to your shopping basket and fill out the zero-rated VAT form when you checkout. If you require any assistance please give us a call on 0808 2959 909.