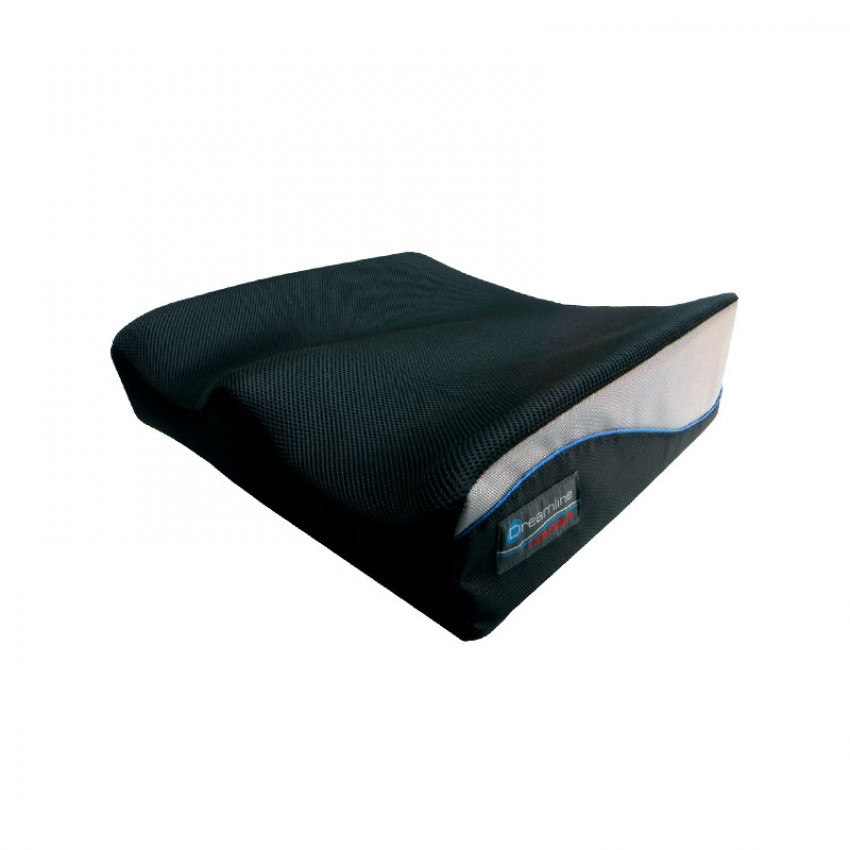 Prices from:
£464.26 exVAT
£557.11 incVAT
Product code: fadreamlinecontour
Delivery time: 7-14 working days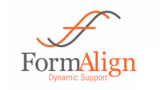 Tel: 0808 2959 909
Email: sales@bettermobility.co.uk
Adjustable and featuring advanced pressure relief
Options
£ exVAT (£ incVAT)
Total price: £ exVAT
£incVAT
Description
The FormAlign Dreamline Contour cushion has 60mm high contouring providing maximum support, stability and pressure distribution. The high contouring of this cushion acts as inbuilt hip guide and extra support is provided by an abductor pommel. The Lateral sides and pommel sections of this cushion are reinforced with high density closed cell foam for extra stability.
The independently tested FormAlign Dreamline Contour Cushion features higher pressure redistribution than traditionally contoured pressure-relieving foam cushions and exhibits minimal variance when alternating the pelvic tilt angle between posterior and anterior.
The Dreamline Contour Cushion's "bubble contouring" curved top surface gently restricts the forward migration of the pelvis, naturally reducing the risk of shear pressure regardless of the sitting position.
The mild forward curvature of the cushion relieves pressure constriction to blood vessels behind the knee helping to improve circulation to the lower limbs.
Each Dreamline Cushion incorporates system of detachable pads for accommodating/correcting asymmetrical postures. The pads may be layered according to the degree of the asymmetry, can be accurately positioned anywhere on the base of the cushion, and can be cut to shape with a sharp knife or scissors.
Features:
- Can be used in wheelchairs, including specialist seating and standard home chairs
- All adjustments made with hook and loop Velcro fasteners for quick and easy adjustment
- All covers are removable and machine washable
- No other maintenance required
Specification
* All size measurements in centimetres (cm)
Available Sizes (Width and Depth):
20 x 20 (8in x 8in)
20 x 25 (8in x 10in)
25 x 25 (10in x 10in)
25 x 30 (10in x 12in)
30 x 30 (12in x 12in)
30 x 36 (12in x 14in)
36 x 36 (14in x 14in)
36 x 41 (14in x 16in)
36 x 46 (14in x 18in)
41 x 41 (16in x 16in)
41 x 46 (16in x 18in)
41 x 51 (16in x 20in)
46 x 41 (18in x 16in)
46 x 46 (18in x 18in)
46 x 51 (18in x 20in)
51 x 46 (20in x 18in)
51 x 51 (20in x 20in)
Thickness: 6
Washing:
Outer Cover - Machine Washable (No Tumble Dry)
Inner Cover - Wipe Only (No Spirit Based Cleaners)
Materials: Latex free
Maximum User Weight: 136kg
Documentation
---
VAT Exemption may be claimed for this item*.
For products that can be purchased online, simply add the product to your shopping basket and claim exemption when you review your basket, before you check out. Or, for products that cannot be purchased online, claim when specifying your requirements.
(*subject to status)