Clinical Adult Mobility Assessments
Comprehensive seating, positioning, pressure care and equipment assessments
Solutions as individual as you are.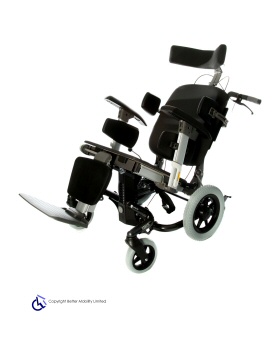 Better Mobility's team of respected and highly trained seating and mobility specialists have a wide range of assessment equipment available to help you make an informed choice about your wheelchair. All assessments we do are comprehensive and impartial. We don't just sell chairs, we provide whole solutions.
We are dedicated to giving you the best experience possible. Our highly trained assessors are ready to make sure you have all the information you require to make an informed decision.
With a huge range of demonstration equipment available, we are always able to offer you impartial views on what's best for you/your patients. We are always refreshing our stock with the latest products, making sure you are able to see and try the best and most innovative products available.
At Better Mobility we keep up to date on all the latest products and technology through constant training, and are always listening to user feedback on what works and what doesn't. Our assessors stay ahead of the game with constant training, and all assessments take into consideration not only equipment needs, but environmental and social needs and wants as well.
As we work with all of today's leading manufacturers, we are able to provide an unbiased selection of products, and are happy to combine different brands to help you get the perfect package for your client.
When providing powered chairs, we will help you to determine what seating is most suitable, providing optimum comfort, positioning, and pressure care. Of course, we are all different, and how you drive your chair is unique to you as well, so from standard joystick controls to micro switches, chin controls and buddy buttons, we will get the combination right for you.
There are a great range of passive manual wheelchairs available now with varying degrees of tilt, and a huge range of seating and positioning equipment available to choose from. Combine that with our specialists in depth knowledge of the chairs, and you have come to the right place to get the ultimate solution for comfort, protection, and positioning.
Whether you're a seasoned active chair user who knows exactly what they do and don't want out of their chair, or this is a whole new world to you, we are here to help you along the way. With the latest in lightweight active wheelchairs available, you will be impressed with our huge selection, and our in depth knowledge. You are welcome to view the vast range available and try them out for yourself in our showroom, or our experienced assessors can come to you.
Please contact us today to speak with one of our advisors who will be happy to help.
---