Prices from:
£1,319.00 exVAT
£1,582.80 incVAT
Product code: 1275LOWLOAKS
Get it by 19th Jun
(Estimated)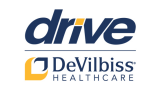 Tel: 0808 2959 909
Email: sales@bettermobility.co.uk
Price including selected options: £1,319.00 exVAT (£1,582.80 incVAT).
* Please note that all online orders will be carefully checked for compatibility. You will be notified should any action be required.
See more
Electrically operated profiling bed ideal for Community and Nursing Homes, with a super low minimum height of 19cm
Description
The Drive Bradshaw Low is an electrically operated, fully profiling nursing care bed developed specifically to meet the needs of community and nursing home applications and with a super low minimum mattress platform height of 19cm. The Bradshaw Low is strong and durable and uses special lightweight construction materials and techniques to create a four section bed which is functional, stable and ideal for community care applications. Also featuring an enhanced domestic appearance with attractive rounded and covered bed ends in a choice of finishes.
Available in 5 attractive finishes: Light Oak, Walnut, Beech, Elm and Ash.
Features:
- Electrically operated variable height of 19cm to 61.5cm
- Quick and easy assembly, even within limited spaces
- Infinitely variable tilt
- Four braked castors for ease of manoeuvrability and added safety
- Hoist can still be used even with the bed in its lowest position
- Attractive domestic appearance with high quality covered wooden head and foot ends and full length integral wooden side rails
- Innovative design enables side rails to lower to platform level for greater patient comfort
- Lockable handset controls all electrically operated functions (9 button version available excluding 'head down' tilt)
- Breaks down into four sections; when not in use, it can be disassembled and stored on transport stands enabling safe and compact storage
Specification
* All size measurements in centimetres (cm)
Maximum User Weight: 178kg
Head Section Angle Range: 0° to 72°
Thigh Section Angle Range: 0° to 30°
Leg Angle Range: 0° to 22°
Trendelenburg/Flat Tilt Angle Range: 11° to -11°
Sleep Deck Width: 90
Sleep Deck Length: 201.5
Minimum Sleep Deck Height: 19
Maximum Sleep Deck Height: 61.5
Total Width: 105
Total Length: 225
Documentation
---
You may not have to pay VAT on this item (*Subject to status)
Simply add the product to your shopping basket and fill out the zero-rated VAT form when you checkout. If you require any assistance please give us a call on 0808 2959 909.