Invacare Softform Premier HS
Prices from:
£393.00 exVAT
£471.60 incVAT
Product code: invasoftformpremhs
Approximate Delivery Date
30th Sep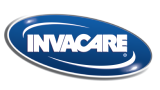 Tel: 0808 2959 909
Email: sales@bettermobility.co.uk
Integral heel protection
Description
The Invacare Softform Premier HS features a contoured foam insert, constructed from 'teardrop cut' castellated cells, which conform independently to body movement and position to reduce shear and friction forces.
Designed to address an important risk area in pressure ulcer development, the Softform Premier HS incorporates a dedicated heel protection area. The lower third of the mattress has smaller castellations to offer pressure redistribution to the bony prominence of the heel. The foam has a chamfered design which slopes toward the foot end to effectively support the lower leg whilst offering additional protection for the heel.
Specification
* All size measurements in centimetres (cm)
Maximum User Weight: 247.6 kg
Length: 200
Width: 88
Height: 15.2
Colour: Violet
Product Weight: 14 kg
Warranty: 10 years foam, 5 years cover
Documentation
---
You may not have to pay VAT on this item (*Subject to status)
Simply add the product to your shopping basket and fill out the zero-rated VAT form when you checkout. If you require any assistance please give us a call on 0808 2959 909.