Invacare Softform Premier Spinal
Prices from:
£460.00 exVAT
£552.00 incVAT
Product code: SoftformSpinal
Approximate Delivery Date
30th Sep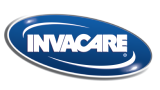 Tel: 0808 2959 909
Email: sales@bettermobility.co.uk
Configure




Price including selected options: £460.00 exVAT (£552.00 incVAT).
* Please note that all online orders will be carefully checked for compatibility. You will be notified should any action be required.
A dual surface specialist mattress designed for spinal injuries
Description
The Invacare Softform Premier Spinal is a high specification replacement mattress designed for those with spinal conditions or injury. It is suitable for those considered at 'Very High Risk' of developing pressure ulcers. The Spinal mattress provides optional support to cover a wide range of comfort and spinal alignment requirements. Following a spinal injury, a firm support surface may be necessary to assist in immobilising the spine. The unique dual layer design provides the option of a softer, comfort foam offering greater pressure redistribution, which may be more appropriate at a later stage in the rehabilitation process.
An integral platilon liner forms part of the interior of the Softform Premier Spinal mattress. As the risks of contact with bodily fluids may be increased, the liner which encases the internal foam attributes to infection control by reducing the risk of fluid ingress. SRT covers are unique to Invacare, and have been designed to be "strikethrough" resistant. Strikethrough occurs when the mattress cover fibres break down or separate, and small cracks develop resulting in contaminants seeping through to the inner foam usually as a result of damage by rigorous cleaning. These specially coated SRT covers are designed to withstand the stringent but essential cleaning regimes in place in healthcare settings and as a result, reduce mattress failure rates.
Features:
- Unique dual foam insert provides two surface options
- Does not require turning or rotating
- Full length flap concealed zip
Specification
* All size measurements in centimetres (cm)
Width:88, 120
Length: 200
Depth: 15.2
Washing: Machine washable cover only (up to 80C)
Materials: Latex free
Maximum User Weight: 247kg
Documentation
---
You may not have to pay VAT on this item (*Subject to status)
Simply add the product to your shopping basket and fill out the zero-rated VAT form when you checkout. If you require any assistance please give us a call on 0808 2959 909.