Invacare Softform Premier Active 2
Prices from:
£707.00 exVAT
£848.40 incVAT
Product code: SPA2
Approximate Delivery Date
30th Sep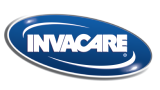 Tel: 0808 2959 909
Email: sales@bettermobility.co.uk
Configure


Price including selected options: £707.00 exVAT (£848.40 incVAT).
* Please note that all online orders will be carefully checked for compatibility. You will be notified should any action be required.
Clinically proven hybrid therapymattress system
Description
The Invacare Softform Premier Active 2 hybrid mattress replacement system provides a dual support surface for all pressure redistributing needs. The clinically proven interface of the Softform Premier foam mattress combined with optional alternating air cell layer is effective for both prevention and treatment of pressure ulcers. The comfortable patient interface ensures that therapy is delivered without compromise and a change in therapy can be achieved without the need for patient disturbance. With the simple addition of the Active 2 RX power unit, the Softform Premier Active 2 mattress transforms into a dynamic therapeutic support surface, offering additional levels of pressure redistribution.
A high specification foam interface offers a comfortable and effective pressure redistributing surface for patients at 'Very High Risk'* of developing pressure ulcers, and for those with superficial skin damage. The foam is specifically cut for effective contouring, microclimate management and pressure redistribution. The static surface can be 'stepped up' easily and quickly with the addition of the power unit to enhance therapy for patients with severe pressure ulcers.
With the simple activation of the power unit, the static surface is quickly and easily transformed into an effective therapeutic surface without compromising patient comfort. Bow-shaped air cells alternative beneath the patient, to alter the parts of the body which bear load, relieving pressure from vulnerable bony prominences. Firm foam side formers offer a stable platform for patient transfer.
Features:
- Bow-shaped air cells ergonomically cradle the patient's body shape, enhancing immersion and optimizing pressure redistribution for all patient proportions
- The connecting hose from the mattress to the power unit is fully covered with a welded PU sleeve. This enhanced protection ensures effective infection control. The hose can be secured to the mattress when the power unit is not in use to reduce the risk of damage and contamination
- Simply plug in and switch on, and the power unit is operational. The unit is extremely quiet when powered, so does not disturb the patient's sleep
- All components are easily and economically replaceable, contributing to lower cost of ownership
- Innovative glide mechanism, which significantly reduces shear forces when used with an electric profiling bed
- In the unlikely event of power failure, the patient remains supported by high specification foam
Specification
* All size measurements in centimetres (cm)
Width: 83 to 90
Length: 181 to 210
Depth: 15
Weight: 14kg
Washing: Machine washable cover only (up to 80C)
Materials: Latex free
Maximum User Weight: 247kg
Pump Dimensions:
W10.5 x L27.5 x H15.5
Weight: 1.75kg
Warranty: 8 years foam, 4 years cover, 2 years pump and insert
Documentation
---
You may not have to pay VAT on this item (*Subject to status)
Simply add the product to your shopping basket and fill out the zero-rated VAT form when you checkout. If you require any assistance please give us a call on 0808 2959 909.