Invacare Softform Premier MaxiGlide
Prices from:
£442.00 exVAT
£530.40 incVAT
Product code: INVASPMGM200x88
Approximate Delivery Date
30th Sep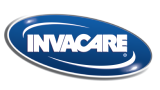 Tel: 0808 2959 909
Email: sales@bettermobility.co.uk
Designed to specifically address shear and friction
Description
The Invacare Softform Premier MaxiGlide high specification foam mattress offers a new and innovative glide mechanism that significantly reduces shear and friction forces when used with an electric profiling bed. The patented design of the mattress allows the top surface to provide excellent pressure redistributing properties along with a high level of comfort and support, whilst the base of the mattress uniquely separates to conform to the bedframe. The Softform Premier MaxiGlide is suitable for use with those who are considered to be at 'Very High Risk' of developing pressure ulcers.
The Softform Premier MaxiGlide features a deep-contoured insert pad constructed from 'keyhole' cut castellated foam cells, which move independently to maximise the body contact area and optimise pressure reduction. The profiling mattress maximises the benefits of an electric profiling bed, delivering improved positioning whilst reducing the requirement for repositioning of the client.
Features:
- Modular construction enables easy replacement of all parts, increasing product longevity
- Cover is two-way stretch, vapour-permeable and waterproof polyurethane with high frequency welded seams and a full length flap concealing the zip
- Mattress does not require turning or rotating, significantly reducing manual handling risk
Specification
* All size measurements in centimetres (cm)
Width: 88
Length: 200
Depth: 15.2
Weight: 13.5kg
Washing: Machine washable cover only (up to 80C)
Materials: Latex free
Maximum User Weight: 247kg
Warranty: 8 years foam, 4 years cover
Documentation
---
You may not have to pay VAT on this item (*Subject to status)
Simply add the product to your shopping basket and fill out the zero-rated VAT form when you checkout. If you require any assistance please give us a call on 0808 2959 909.