Invacare MaxxCare Pro Heel Boot
Prices from:
£64.00 exVAT
£76.80 incVAT
Product code: InvMaxx
Get it by 5th Jun
(Estimated)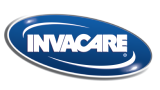 Tel: 0808 2959 909
Email: sales@bettermobility.co.uk
Configure


Price including selected options: £64.00 exVAT (£76.80 incVAT).
* Please note that all online orders will be carefully checked for compatibility. You will be notified should any action be required.
Offload heels to relieve pressure
Description
The Invacare Maxxcare Pro Heel Boot is light and comfortable enough to be worn by the patient in any position. When used in a supine and optimum seated position it completely off-loads pressure from the heel. The Maxxcare Pro Heel Boot can be used as a preventative measure. If the patient has an existing heel pressure ulcer it is an effective healing aid. The pre-inflated air capsules inside the boot create optimum comfort and stable positioning to support the foot and ensure effective pressure redistribution to the heel area. Specifically addressing the risk of pressure damage as a result of shear, the smooth external fabric produces minimum friction between the patient's skin and the support surface.
Available in 3 sizes to accommodate a wide range of foot and ankle dimensions. The size of the patients instep contour should determine which size they require.
Sold as a single boot.
Specification
Sizes (Instep to Heel Measurement):
Small < 38cm
Standard 38cm to 43cm
Large > 43cm
Weight: 0.1kg
Washing: Machine Washable up to 60°C
Documentation
---
You may not have to pay VAT on this item (*Subject to status)
Simply add the product to your shopping basket and fill out the zero-rated VAT form when you checkout. If you require any assistance please give us a call on 0808 2959 909.