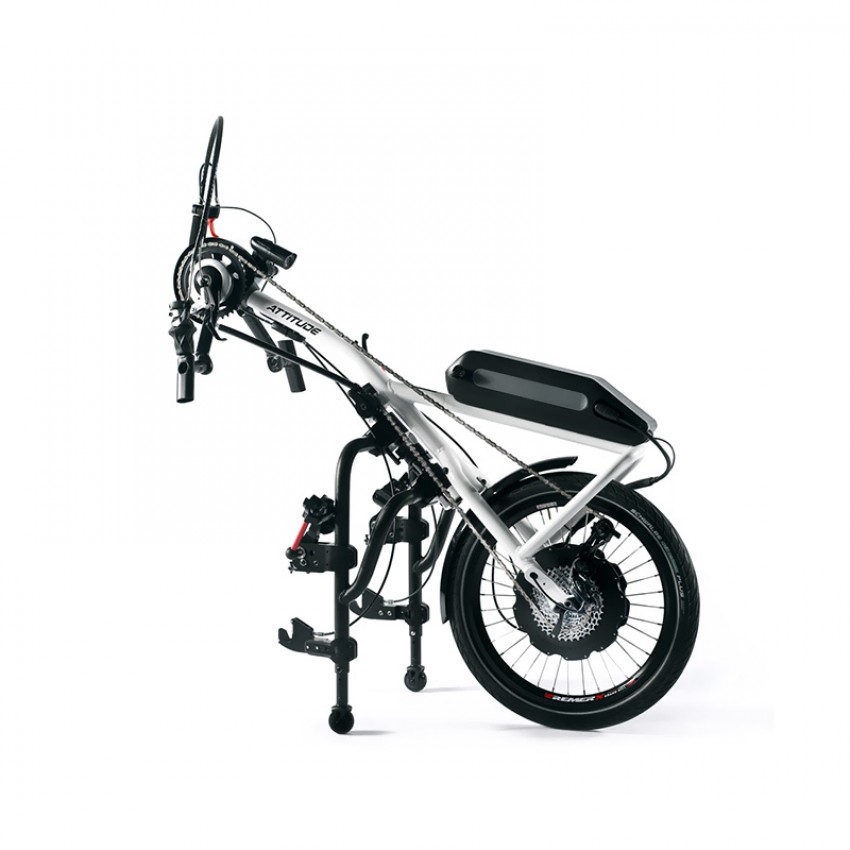 Save 15%
Prices from:
£4,706.45 exVAT
£5,647.74 incVAT
Normally:
£5,537.00 exVAT
£6,644.40 incVAT
Product code: Clearance6_19
Approximate Delivery Date
26th Aug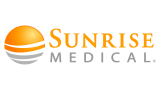 Tel: 0808 2959 909
Email: sales@bettermobility.co.uk
Description
*All our ex-demo/ex-display products are fully cleaned and serviced. There may be slight wear and tear but this is reflected in the price. Please enquire for a viewing, more information or delivery quote. The product's actual specification may vary slightly from what is pictured.
This item is In Stock and Ready to Dispatch
Perfect for tackling off-road terrain and with plenty of accelerating power, the Quickie Attitude offers lots of excitement! The Attitude's ingenious 4-point docking system locks into place in seconds to deliver an extremely secure and rigid ride.
The Attitude is ultra lightweight to match the performance you would expect from a Quickie wheelchair, sleek in design and is available in 31 colours to match your existing wheelchair or create an individual look.
The Attitude Hand Bike is compatible with the following wheelchairs, although some may need additional mounting hardware (supplied at additional cost):
Sunrise: Life, Life R, Life T, Life RT, Neon, Xenon, Argon, Helium
Kuschall: K-Series, KSL, Advance, Champion
Ottobock: Avantgarde CS/CLT, Motus CS
Progeo: Joker
RGK: Tiga
Meyra: Avanti Pro, Hurricane
Pro Activ: Traveler, Speedy
Panthera: S2, S3, U2, U3, U2 Light, U3 Light
Attitude Manual
Enjoy the benefits of improving your strength, stamina and cardio through recreational cycling with the Attitude manual add-on handbike. Lightweight and easily manoeuvrable, it's the perfect complement to your active wheelchair
Attitude Hybrid
Combine all of the health benefits of manual cycling with the reliability of powered propulsion. Helping to reduce fatigue, the powered motor can be engaged whenever you encounter a tricky hill-climb or just to provide you with that little extra speed when you need it
Attitude Power
Providing you with 100% powered propulsion so you can hit off-road terrain or cruise the streets at speed for pure enjoyment
Any questions? We're happy to advise on suitability and fitting, or answer any other questions you may have - please
contact us
Specification
* All size measurements in centimetres (cm)
Maximum User Weight: 100kg
Front Frame Width: 26 to 46
Gearing Shifters: Trigger / Grip Shift
Gearing Speeds: 10
V-Crank Width: 47
Crank Length: 17
Brakes: 16cm Disc
Speed: 23km/h (14 mph)
Battery Size: 14.5Ah
Total Weight: 21.5kg
Warranty: 90 Days (Better Mobility)
Video
---
You may not have to pay VAT on this item (*Subject to status)
Simply add the product to your shopping basket and fill out the zero-rated VAT form when you checkout. If you require any assistance please give us a call on 0808 2959 909.