Prices from:
£5,780.00 exVAT
£6,936.00 incVAT
Product code: sunriseq400m
Get it by 3rd Jul
(Estimated)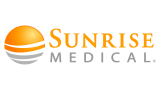 Tel: 0808 2959 909
Email: sales@bettermobility.co.uk
Mid-wheel-drive outdoor manoeuvrability with compact indoor performance
Description
The Sunrise Medical Q400 M with Sedeo Lite seating provides excellent outdoor performance with 6-wheel suspension and high torque motors. Indoor performance is also excellent thanks to a tight turning circle (one of the advantages of mid-wheel-drive) and compact dimensions.
Sedeo lite seating offers a useful range of adjustable and configurable seating options, including a choice of two seat cushions and four back cushions with adjustable straps and selectable contour. One-tool adjustment means that any changes to your postural alignment can be catered for in future. A range of powered positioning options allow you to specify the seat that suits you best. Advanced positioning elements are also available for specific support where needed.
The Q400 M allows the user to stay connected with the world around them with a selection of easy-to-use controls. Also featuring assignable buttons and infrared/bluetooth control.
The Q400M is now available as the Q400M MND Neurochair - designed specifically to meet the needs of people with MND and other neurological conditions.
Features:
- Lots of seating options and accessories
- Superior VR2/R-Net control with plenty of advanced optional control methods, such as head-control
- Compact for indoors and capable outdoors
Specification
* All size measurements in centimetres (cm)
Seat Width: 38.5 to 56
Seat Depth: 41 to 56
Seat Height: 41.5 / 42.5 / 44 / 45 / 46.5 / 49
Backrest Height: 46 to 51
Backrest Recline: 85° to 120°
Seat Lift Height: 30 (Powered) (Optional)
Seat Tilt:
0° / 3° / 6° / 9° (Standard)
0° to 30° (Powered) (Optional)
-5° to 25° (Powered) (Optional)
0° to 50° (Powered) (Optional)
Speed:
6 km/h (4 mph) (Standard)
10 km/h (6.5 mph) (Optional)
Battery Size: 50Ah / 60Ah / 80Ah
Max. Range: 40km
Turning Radius: 63
Max. Kurb Climb: 10
Electronics:
VR2 (Standard)
R-Net (Optional)
Maximum User Weight: 136kg
Total Length: 113
Total Width: 62
Total Weight: 130kg
Documentation
---
You may not have to pay VAT on this item (*Subject to status)
Simply add the product to your shopping basket and fill out the zero-rated VAT form when you checkout. If you require any assistance please give us a call on 0808 2959 909.
The crash test symbol indicates that this chair has been tested for use in a vehicle to ISO7176-19 accreditation or similar.