Sunrise Medical Zippie Salsa M2
Prices from:
£6,382.00 exVAT
£7,658.40 incVAT
Product code: sunrisezippieM2
Approximate Delivery Date
30th Sep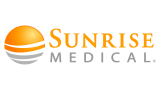 Tel: 0808 2959 909
Email: sales@bettermobility.co.uk
Manoeuvrable, Narrow, Mid-Wheel-Drive and with a Growable Seat
Description
The Sunrise Medical Zippie Salsa M2 features a narrow 61cm base that provides good indoor manoeuvrability. The M2 also offers a high level of outdoor performance, providing a smooth and stable ride with six wheel suspension, anti-pitch technology and kerb climbing up to 7.5cm.
The Zippie Salsa M2 is equipped with a fully adjustable seating system which can be quickly adjusted throughout the full range of width and depth, back angle and height without additional parts. The seat is designed for perfect adaptation to the growing child. Alternative backs and cushions can be easily fitted.
Available in 2mph, 4mph and 6mph versions. For extra seat depth see the Zippie Slasa M2 or Zippie Salsa M2 Mini Teens.
Features:
- Narrow base
- Mid-wheel drive
- 6 Wheel suspension
- 7.5cm kerb climbing
- Available in Red, Blue, White or Matt Black
Specification
* All size measurements in centimetres
Seat Width: 30 / 32 / 34 / 36 / 38 / 40
Seat Depth: 30 / 32 / 34 / 36 / 38 / 40
Floor to Seat Height: 40
Seat Lift Height: 30 (Powered) (Optional)
Backrest Recline:
-4° to 16° (Adjustable) (Standard)
0° to 30° (Powered) (Optional)
Seat Tilt:
0° / 3° / 6° / 9° (Adjustable) (Standard)
0° to 30° (Powered) (Optional)
-5° to 25° (Powered) (Optional)
Speed:
6 km/h (4 mph) (Standard)
10 km/h (6 mph) (Optional)
Battery Size:
60Ah
70Ah (Optional)
Turning Radius: 67
Max. Safe Slope: 8°
Max. Kurb Climb: 7.5
Electronics: VR2 / R-Net
Maximum User Weight: 75kg
Total Width: 61
Total Length: 112
Total Weight: 120kg
Documentation
---
You may not have to pay VAT on this item (*Subject to status)
Simply add the product to your shopping basket and fill out the zero-rated VAT form when you checkout. If you require any assistance please give us a call on 0808 2959 909.
The crash test symbol indicates that this chair has been tested for use in a vehicle to ISO7176-19 accreditation or similar.