Sunrise Medical Quickie All Court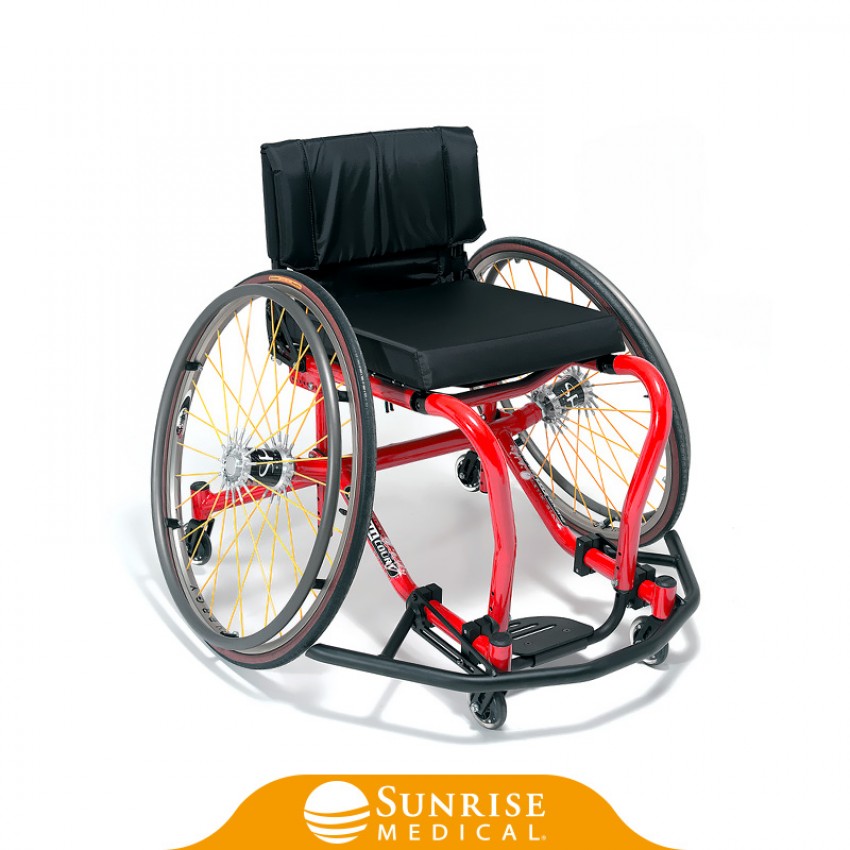 Purchasing Information
Prices from:
£3,191.00 exc. VAT
£3,829.20 inc. VAT
Product code: sunriseallcourt
Delivery time: 5-7 working days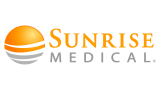 Tel: 0808 2959 909
Email: sales@bettermobility.co.uk
Share:
Options
£ exc. VAT (£ inc. VAT)
Total price: £ exc. VAT
£ inc. VAT
Description
Designed with the help of elite basketball wheelchair athletes, the Sunrise Medical Quickie All Court features a lightweight, adjustable, high-performance frame built for manoeuvrability and power.
The All Court features a clever centre-of-mass adjustment system that allows for 9cm of centre-of-gravity adjustment and up to 13cm of vertical seat squeeze adjustment without having to make changes to the fork size, caster size, castor-stem size, or fork-hole location. This allows you to optimise your sports wheelchair's set-up for manoeuvrability and efficiency without adding complexity or extra parts.
The All Court's single-wing bumper is light, lean, and built to take on an aggressive basketball wheelchair game. The integrated fifth-wheel anti-tip, available as a single or double, allows you to shift your weight over the rear wheels, giving you an edge in manoeuvrability. The anti-tip brace locks out the rearward flex in the frame, giving you more power when you lean back to shoot.
The All Court features an Aluminium frame as standard, but is also available with an optional Titanium frame for the lightest possible total weight.
Specification
* All size measurements in centimetres (cm)
Seat Width: 30.5 / 33 / 35.5 / 38 / 40.5 / 43 / 45.5 / 48 / 51
Seat Depth: 25.5 / 28 / 30.5 / 33 / 35.5 / 38 / 40.5 / 43 / 45.5 / 48 / 51
Seat Height: 40.5 / 43 / 45.5 / 48 / 51 / 53.5
Backrest Height: 23 / 25.5 to 33 / 30.5 to 40.5 / 38 to 45.5 / 43 to 51
Armrest Height:
Front Frame Angle:
Footplate Distance:
Camber: 16° / 20°
Speed: 0 km/h (0 mph)
Battery Size: Ah
Max. Range: km
Turning Radius:
Max. Kurb Climb:
Electronics:
Total Length:
Total Width:
Total Weight:
10.88kg (Aluminium Frame)
9.75kg (Titanium Frame)
Weight without Rear Wheels: kg
Encumbrance (minimum width when folded):
Maximum User Weight: 120kg
Warranty: 5 years frame, 2 years parts
Details
Brand: Sunrise Medical
Product Code: sunriseallcourt
Documentation
---
VAT Exemption may be claimed for this item*.
For products that can be purchased online, simply add the product to your shopping basket and claim exemption when you review your basket, before you check out. Or, for products that cannot be purchased online, claim when specifying your requirements.
(*subject to status)