Prices from:
£1,990.00 exVAT
£2,388.00 incVAT
Product code: leckeypronestander
Delivery time: 3-4 weeks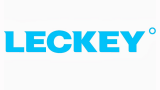 Tel: 0808 2959 909
Email: sales@bettermobility.co.uk
Configure


Price including selected options: £1,990.00 exVAT (£2,388.00 incVAT).
* Please note that all online orders will be carefully checked for compatibility. You will be notified should any action be required.
Description
The Leckey Pronestander has been designed to promote weight bearing and mid-line symmetry. It is available in three sizes, covering a large growth range from 1 to 18 years of age and comes with individually adjustable chest, hip, knee and sandal supports.
The positioning achieved by the pelvic belt enables the de-rotation of the hips; alignment of the pelvis and centre of gravity over their base of support; and accomodation or correction of flexion at the hips and knees. Users can transfer easily using standing slings or transfer belts.
The Pronestander is easy to set up and adjust for multiple users with five incremental secure prone positions from 85 to 45 degrees. The robust design is ideally suited to the classroom, therapy room and home environments.
Specification
* All size measurements in centimetres (cm)
Age:
1-5 (Size 1)
4-10 (Size 2)
9-18 (Size 3)
User Standing Height:
80 to 115 (Size 1)
110 to 145 (Size 2)
140 to 185 (Size 3)
Chest Pad Height:
47 to 68 (Size 1)
68 to 97.5 (Size 2)
97.5 to 135 (Size 3)
Width Between Chest Laterals:
15 to 25 (Size 1)
20 to 30.5 (Size 2)
25 to 35.5 (Size 3)
Tray Sizes:
54 x 40 (Size 1)
59 x 42.5 (Size 2)
64 x 47 (Size 3)
Max User Weight:
60kg (Size 1)
80kg (Size 2)
90kg (Size 3)
Fabric:
Meadow (Size 1)
Mondeo Blue (Sizes 2 and 3)
Prone Angles: 85°, 75°, 65°, 55°, 45°
Documentation
---
VAT Exemption may be claimed for this item*.
For products that can be purchased online, simply add the product to your shopping basket and claim exemption when you review your basket, before you check out. Or, for products that cannot be purchased online, claim when specifying your requirements.
(*subject to status)