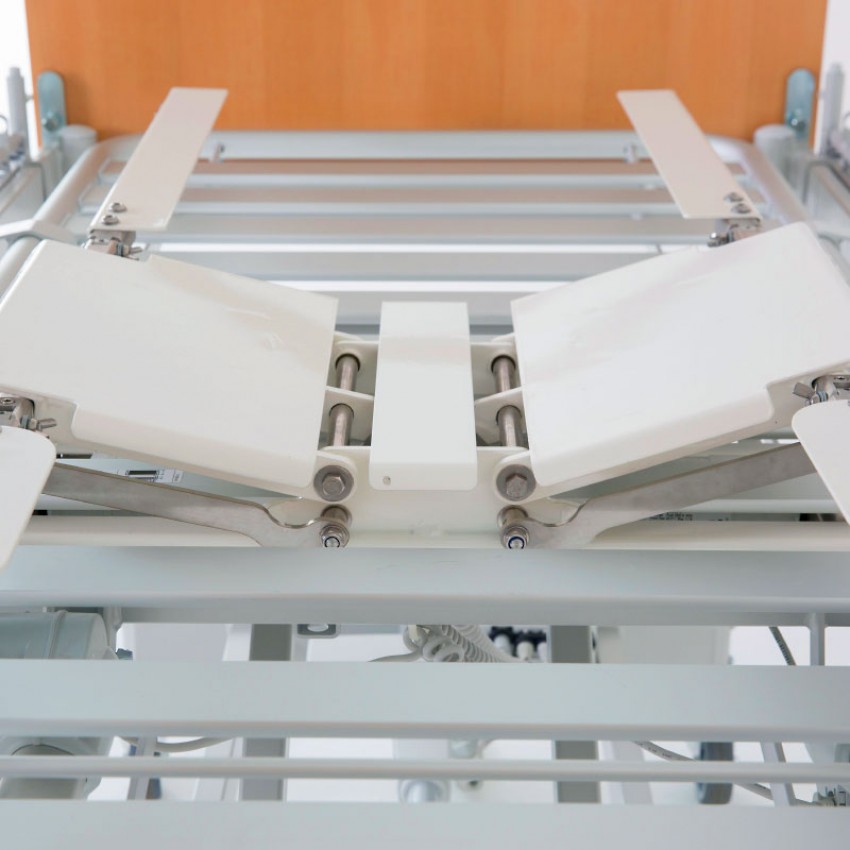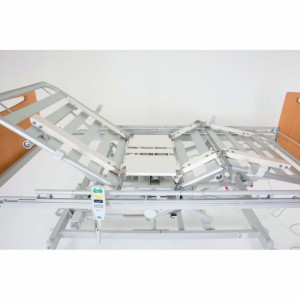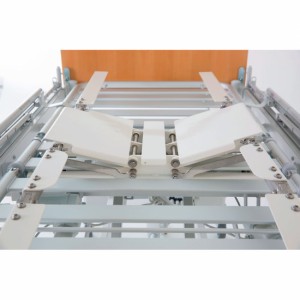 Product code: invacaresofttilt
Delivery time: 7-14 working days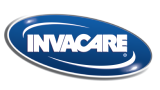 Tel: 0808 2959 909
Email: sales@bettermobility.co.uk
Innovative support and positioning
Description
The Invacare Soft Tilt is a unique and innovative new system designed to automatically reposition the user, as well as supporting care staff with daily moving and handling procedures. The Soft Tilt can be easily installed on to the Invacare SB755 mattress platform, and will work in conjunction with the beds existing profiling movements and mattress.
The Soft Tilt can be programmed to automatically turn patients at various intervals and angles throughout the night; relieving pressure and preventing the development of pressure ulcers. When operating automatically, the wings will never elevate higher than 30° to ensure optimal safety and comfort whilst the patient is sleeping.
The Soft Tilt can be operated manually by a carer, making it ideal for moving and handling within single carer working environments. The easy to use hand control allows the carer to elevate the wings to up to 60°, giving full access for sling application, glide sheets and personal care. Furthermore, when used in conjunction with the beds profiling movements, the Soft Tilt allows the carer to safely transfer the patient in and out of bed - into a standing position - with minimal effort, protecting the carer from potential back injury.
The easy to use control box comes with one preset program (auto) and two customisable programs to suit individual user requirements. Once programmed, automated movements can be activated at the touch of a button.
Thanks to the silent, gentle and automated movements of the Soft Tilt, patients can enjoy a more peaceful, undisturbed sleep. Moreover, carers benefit from a more comfortable working environment and avoid the risk of back injury, normally caused when moving and handling.
- Automated pressure relief
- Optimised for single carer working
- Enhanced patient and carer comfort
- Clear and easy to use handset for manual use
- Blue cover with elastic straps helps keep the mattress in place. Machine washable up to 80 degrees
Specification
Maximum User Weight: 165kg
Max Tilt Angle: 60°
Max Tilt Angle in Automated Mode: 30°
Time Intervals in Automated Mode: 0 to 180 minutes
Washing: Machine Washable (up to 80°) Cover Only
Compatibility: Invacare SB755 Bed only. Assembly Required.
---
VAT Exemption may be claimed for this item*.
For products that can be purchased online, simply add the product to your shopping basket and claim exemption when you review your basket, before you check out. Or, for products that cannot be purchased online, claim when specifying your requirements.
(*subject to status)