Prices from:
£301.62 exVAT
£361.94 incVAT
Product code: fatwheels
Approximate Delivery Date
26th Aug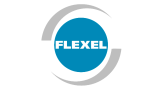 Tel: 0808 2959 909
Email: sales@bettermobility.co.uk
Description
A rugged off-road 24" quick release wheel including aluminium handrim. These wheels are compatible with the full range of Progeo chairs, and many others. Does not interfere with Progeo mudguards.
With 22inch wheel rim and a 4 inch wide tyre the overall diameter of the Fat Wheel remains 24 inches, which helps to keep the setup of your wheelchair the same. The Fat Wheel is perfect for off-roading and the width of the tyre helps to prevent sinkage on soft ground.
Designed as a direct swap for standard 24" wheels for when the terrain gets extreme
Built on a 507mm FAT rim with an offset hub (to space away from the chair side) and a black powder coated pushrim
Fitted with a Schwalbe Crazy Bob tyre, which has a wrap around tread made from Schwalbe's off-road racing compound to enhance grip and performance
1/2" Axle with a 65mm hub length
12mm Bearing available as an option
* Price is per wheel
Specification
External Diameter: 24inch
Axle: 1/2inch
Spoke Quantity: 36
Hub Dimension 65mm
---
You may not have to pay VAT on this item (*Subject to status)
Simply add the product to your shopping basket and fill out the zero-rated VAT form when you checkout. If you require any assistance please give us a call on 0808 2959 909.