Prices from:
£6,119.00 exVAT
£7,342.80 incVAT
Product code: permobilk300
Get it by 3rd Jul
(Estimated)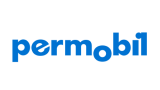 Tel: 0808 2959 909
Email: sales@bettermobility.co.uk
Adaptable, Comfortable, Robust
Description
The Permobil K300 PS Junior allows children to join in with every activity. The K300 is supplied with a seat that grows with the child, ensuring a perfect fit at all times, regardless how fast they grow.
Features such as adjustable armrests, powered seat lift and tilt function, R-net electronics and the Unitrack system offer maximum comfort.
The K300 is available in six attractive colours; Volcano Red, Popstar Pink, Phantom Grey, Cobalt Blue, Deep Purple and Black Onyx.
Features:
- Optional 45° Powered Seat Tilt
- Push handles as standard
- Compatible with Permolock C, allowing the user to independently drive a car while sitting in the K450
- Footrests rotate away in one move
Specification
* All size measurements in centimetres (cm)
Seat Width: 27.5 to 40
Seat Depth: 25 to 45
Floor to Seat Height:
46 (Standard)
46 to 66 (Powered) (Optional)
Seat Lift Height: 20 (Powered) (Optional)
Backrest Height: 35 to 56
Speed: 7 km/h (4.3 mph)
Battery Size: 60Ah
Max. Range: 35km
Turning Radius: 62.5
Max. Kurb Climb: 6
Electronics: R-Net
Maximum User Weight: 76kg
Total Length: 108
Total Width: 62
Total Weight: 109kg
Documentation
---
You may not have to pay VAT on this item (*Subject to status)
Simply add the product to your shopping basket and fill out the zero-rated VAT form when you checkout. If you require any assistance please give us a call on 0808 2959 909.
The crash test symbol indicates that this chair has been tested for use in a vehicle to ISO7176-19 accreditation or similar.