Prices from:
£6,900.00 exVAT
£8,280.00 incVAT
Product code: permobilm3
Approximate Delivery Date
30th Sep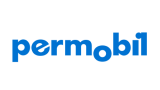 Tel: 0808 2959 909
Email: sales@bettermobility.co.uk
Comfortable, compact, stable
Description
The Permobil M3 Corpus is an advanced mid-wheel-drive powerchair that combines Smooth suspension, steering and seating, offering the user a complete mobility solution.
The Corpus seating system is completely customisable, proven to help reduce the risk of users developing pressure injuries and available with five power seating functions and three programmable seat memories. The M3's Smooth suspension system follows your natural body movement, giving you a stable, more comfortable driving experience, so you can sit longer, reach further and do more. Find out more here:
Corpus Seating
Permobil's ActiveHeight powered seat lift provides full suspension at any seat height, while the ActiveReach function combines seat height with seat tilt, allowing users to reach further and higher. Find out more here:
ActiveHeight and ActiveReach
The included Permobil VoltPro charger and Permobil battery provides 25% more capacity and improves battery lifespan by 50%.
The free MyPermobil App for iOS and Android provides valuable performance and usage data, such as battery status and seat functions.
The M3 is available in 13 attractive colours.
Features:
- 30cm powered seat lift
- 6-wheel suspension and stability
- 20° of programmable forward tilt to assist with reaching
Specification
* All size measurements in centimetres (cm)
Seat Width: 42 / 47 / 52 / 57
Seat Depth: 37 / 39.5 / 42 / 44.5 / 47 / 49.5 / 52 / 54.5 / 57
Floor to Seat Height:
45 (Standard)
45 to 75 (Powered) (Optional)
Seat Lift Height: 30
Seat Tilt: -20° to 50° (Powered)
Backrest Height: 47 / 54.5 / 57 / 59.5 / 62 / 64.5 / 67
Backrest Recline:
30° (Manual) (Standard)
60° (Powered) (Optional)
90° (Powered) (Optional)
Armrest Height: 18.5 to 32
Speed: 10 km/h (6.2 mph)
Battery Size:
65Ah (Standard)
85Ah (Optional)
Max. Range: 30km
Turning Radius: 56
Max. Kurb Climb: 5
Electronics: R-Net
Maximum User Weight: 150kg
Total Length: 108
Total Width: Seat Width + 22cm approx
Total Weight:
175kg (65Ah Batteries)
183kg (85Ah Batteries)
Documentation
---
You may not have to pay VAT on this item (*Subject to status)
Simply add the product to your shopping basket and fill out the zero-rated VAT form when you checkout. If you require any assistance please give us a call on 0808 2959 909.
The crash test symbol indicates that this chair has been tested for use in a vehicle to ISO7176-19 accreditation or similar.