Sunrise Medical Salsa M2 Mini Red Line
Sunrise Medical Salsa M2 Mini Red Line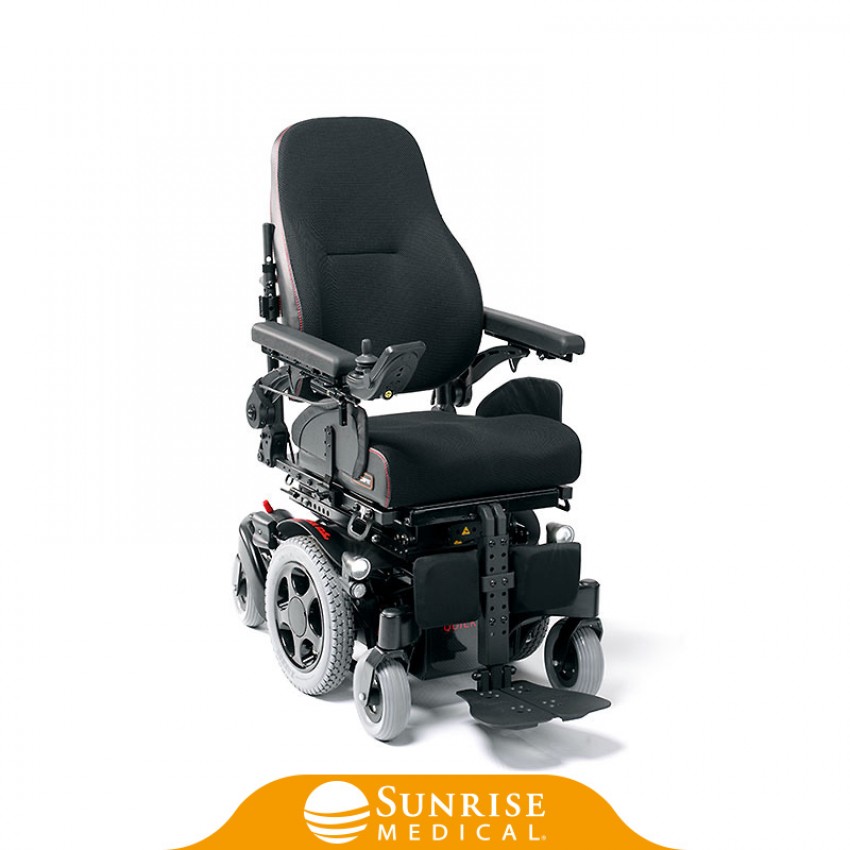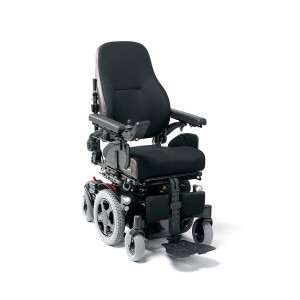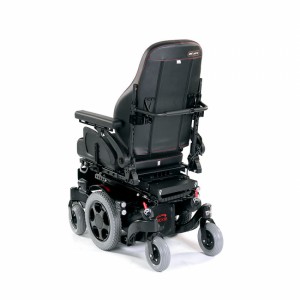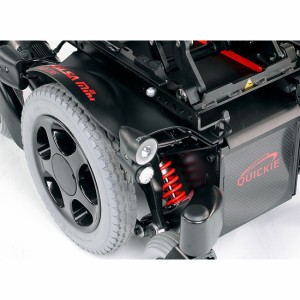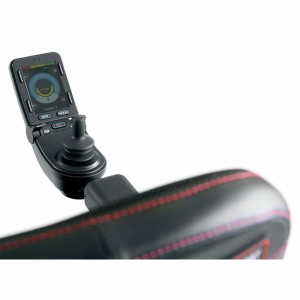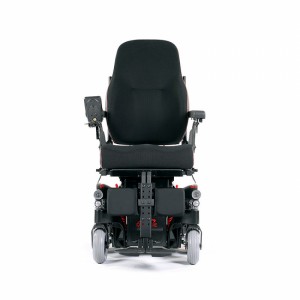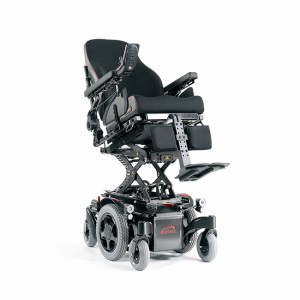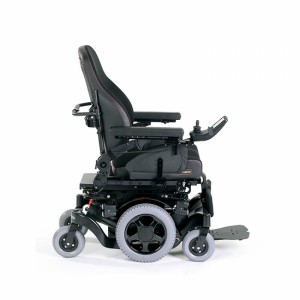 Purchasing Information
Prices from:
£6,995.00 exc. VAT
£8,394.00 inc. VAT
Product code: sunrisesalsam2minirl
Delivery time: 3-4 weeks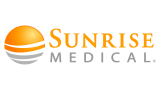 Tel: 0808 2959 909
Email: sales@bettermobility.co.uk
Share:
A Neat Solution for Indoor Manoeuvrability and Outdoor Capability

Description
With a chassis width of only 52cm the Sunrise Medical Salsa M2 Mini Red Line is one of the narrowest mid-wheel drive performance power chairs in the world, ideal for squeezing between parked cars or navigating small interior spaces. This latest 'Red Line' edition features the 10km/h motor option, adding to the M2's already very impressive outdoor credentials.
The Salsa M2 Mini Red Line also supports fully-fledged lift and tilt-in-space seating options, making it a fantastic all-rounder.
Want to meet your dream chair? Click 'Enquire Now' above for a specialist fitting or for more information.
- Top speed of 10km/h
- Gyroscope technology to maintain safe, level ride
- Wide variety of advanced seating options

* Note the M2 Mini Red Line is based on the M2 Mini and is not a distinct model. The M2 Mini Red Line options can be specified on the standard M2 Mini prescription form.
Specification
* All size measurements in centimetres (cm)
Seat Width: 41 / 43 / 46 / 48 / 51
Seat Depth: 41 / 43 / 46 / 48 / 51

Floor to Seat Height:
43 / 45 / 47 (Standard Manual/Power Tilt Seat)
45 / 47 / 49 (Power Tilt and Lift Seat)

Seat Lift Height: 30 (Power Tilt and Lift Seat)

Seat Tilt:
0° to 9°, 3° increments (Standard Manual Seat)
0° to 30° (Power Tilt Seat)
-5° to 25° (Power Tilt Seat) (Optional)
0° to 50° (Power Tilt Seat) (Optional)
0° to 30° (Power Tilt and Lift Seat)

Backrest Height: 46, 48.5, 51, adjustable

Backrest Recline:
-4° to 16° (Manual) (Standard)
-5° to 30° (Manual) (Optional)
-5° to 30° (Powered) (Optional)
Speed: 10 km/h (6.2 mph)
Battery Size: 36Ah
Max. Range: 23km
Turning Radius: 55
Max. Safe Slope: 8°
Max. Kurb Climb: 7
Electronics: R-net / VR2
Maximum User Weight: 140 kg
Total Length: 112
Total Width: 52
Total Weight: 112 kg (with battery)
Warranty: 2 years frame and electrics, 1 year charger and batteries
Details
Brand: Sunrise Medical
Product Code: sunrisesalsam2minirl
Documentation
Video
---
VAT Exemption may be claimed for this item*.
For products that can be purchased online, simply add the product to your shopping basket and claim exemption when you review your basket, before you check out. Or, for products that cannot be purchased online, claim when specifying your requirements.
(*subject to status)