Prices from:
£154.35 exVAT
£185.22 incVAT
Product code: FT220
Get it by 29th May
(Estimated)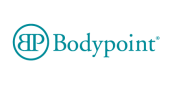 Tel: 0808 2959 909
Email: sales@bettermobility.co.uk
Configure


Price including selected options: £154.35 exVAT (£185.22 incVAT).
* Please note that all online orders will be carefully checked for compatibility. You will be notified should any action be required.
Support for comfort, fit and function
Description
The Bodypoint Ankle Huggers retain a precise position with every use and the side release buckle offers a strong and consistent closure.
Sold in pairs including mounting kit with adjustment capability.
Specification
Documentation
---
You may not have to pay VAT on this item (*Subject to status)
Simply add the product to your shopping basket and fill out the zero-rated VAT form when you checkout. If you require any assistance please give us a call on 0808 2959 909.